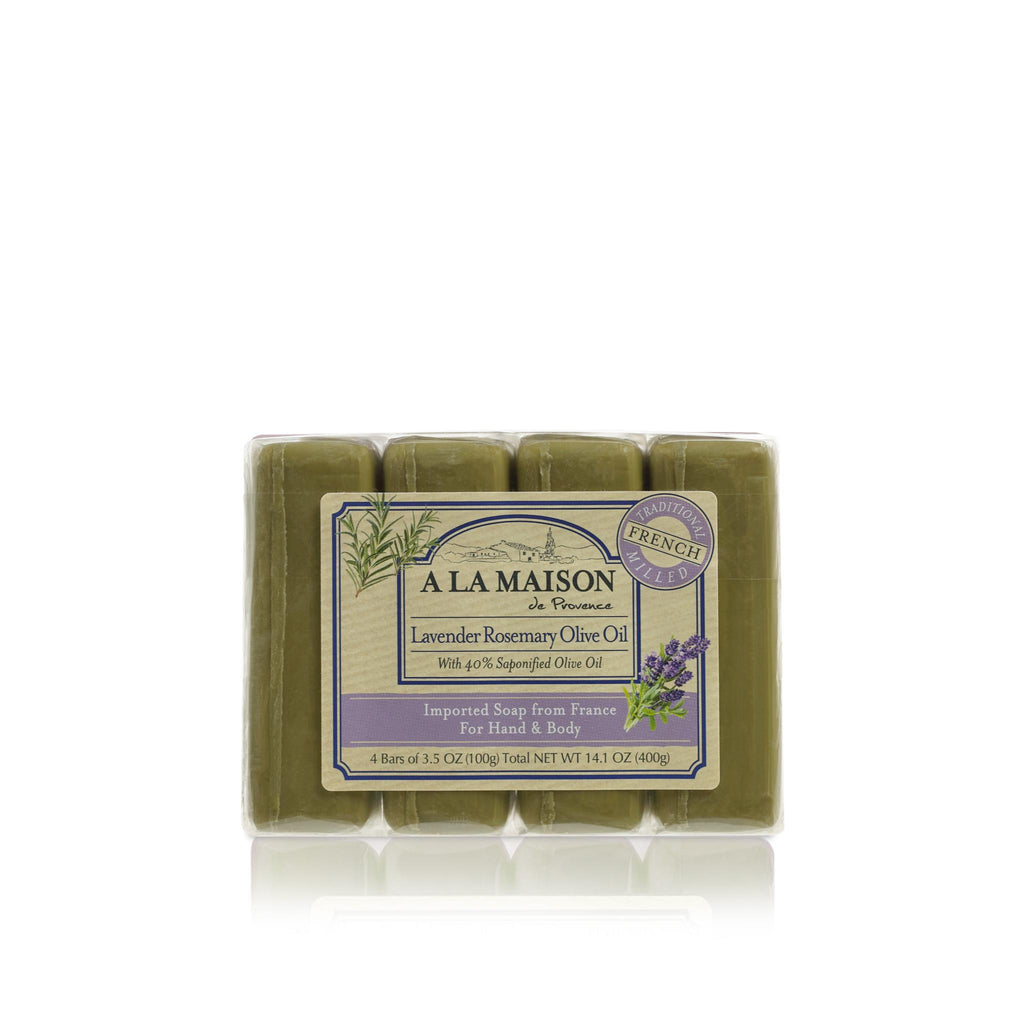 Lavender Rosemary
Lavender Rosemary
4 x 3.5 oz
General Description:
Our Traditional Recipe dates back to 1828 in France when Marseille soap masters developed the famous French Milled process. A slow cooking and purifying process which transforms Vegetable Oils into glycerin rich, smooth, lathering, softer bar soap. Great multi-pack value to share with the whole family!
Scent Description: 
Musk / Floral / Amber
Amongst the endless lavender fields, you will encounter the most emblematic smell that has dulled the region of Provence for centuries. Now add a hint of freshly picked rosemary leaves along an olive grove.
Ingredients: Sodium Olivate (Saponified Olive Oil), Sodium Cocoate (Saponified Coconut Oil), Sodium Stearate, Sodium Palmitate, Glycerin (Vegetable), Fragrance/Parfum*, Sodium Chloride (Sea Salt), Tetrasodium Glutamate Diacetate, Sodium Hydroxide, Iron Oxides, Chlorophyll. *Fragrance Blend with Plant Extracts and/or Essential Oils. 
UPC: 817252015733