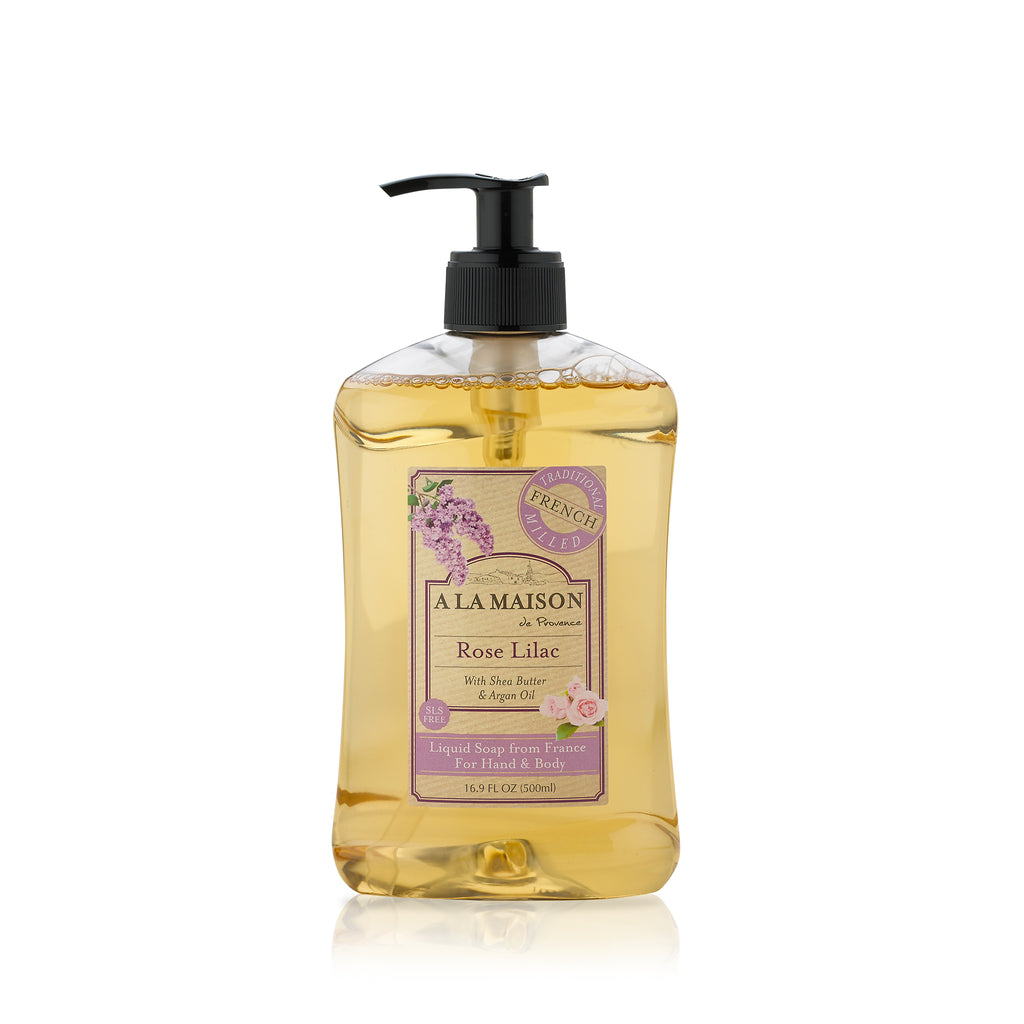 Rose Lilac
Rose Lilac
16.9 fl.oz
General Description:
Our Traditional Recipe dates back to 1828 in France when Marseille soap masters developed the famous French Milled process. A slow cooking and purifying process which transforms Vegetable Oils into glycerin rich, smooth, lathering soaps; softer to the skin.
Scent Description: 
Floral / Rose / Violet / Woody / Musk
A true explosion of flowers which starts with an enchanting combination of roses and lilac followed by a series of floral afternotes: violet leaves, hyacinth, iris, jasmine and lilly of the valley on a pile of bergamot-coated sandalwood.
Ingredients: Filtered Water, Coconut Oil, Olive Oil, Vegetable Glycerin, Argan Oil, Tocopherol (Vitamin E), Fragrance Blend with Plant Extracts and/or Essential Oils. 
UPC: 817252011452