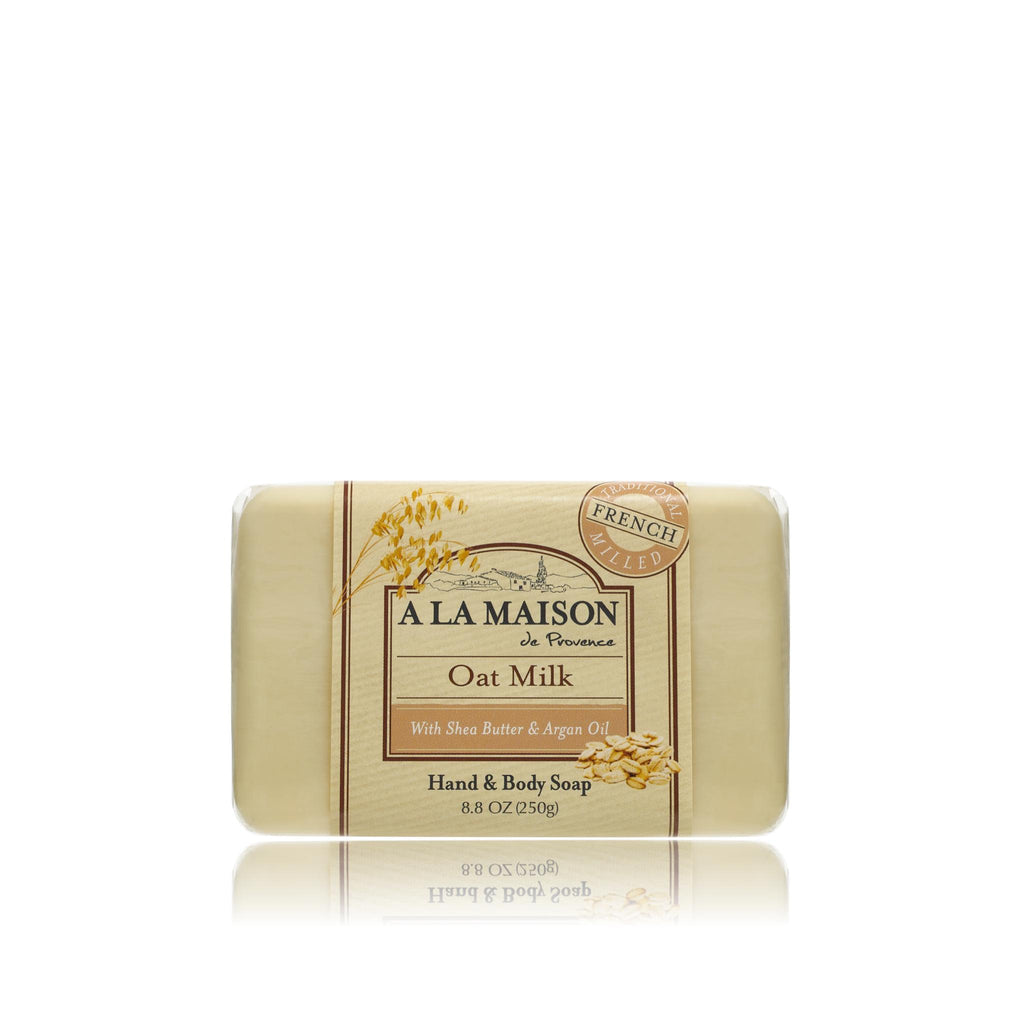 Oat Milk
Oat Milk
8.8 oz
General Description:
Our Traditional Recipe dates back to 1828 in France when Marseille soap masters developed the famous French Milled process. A slow cooking and purifying process which transforms Vegetable Oils into glycerin rich, smooth, lathering, softer bar soap.
Scent Description: 
Vanilla / Floral / Fruity
Like sliding your hands into a bag of grain… leaving this silky, soft and creamy veneer… sweet like vanilla and rich like a flower.
Ingredients: Sodium Palmate (Saponified Palm Oil), Sodium Cocoate (Saponified Coconut Oil), Aqua, Glycerin (Vegetable), Fragrance, Sodium Chloride (Sea Salt), Butyrospermum Parkii Butter (Shea Butter), Argania Spinosa Kernel Oil (Argan Oil), Tetrasodium Glutamate Diacetate, Titanium Dioxide, Benzyl Alcohol, Linalool, Citronellol, Coumarin. 
UPC: 182741000546