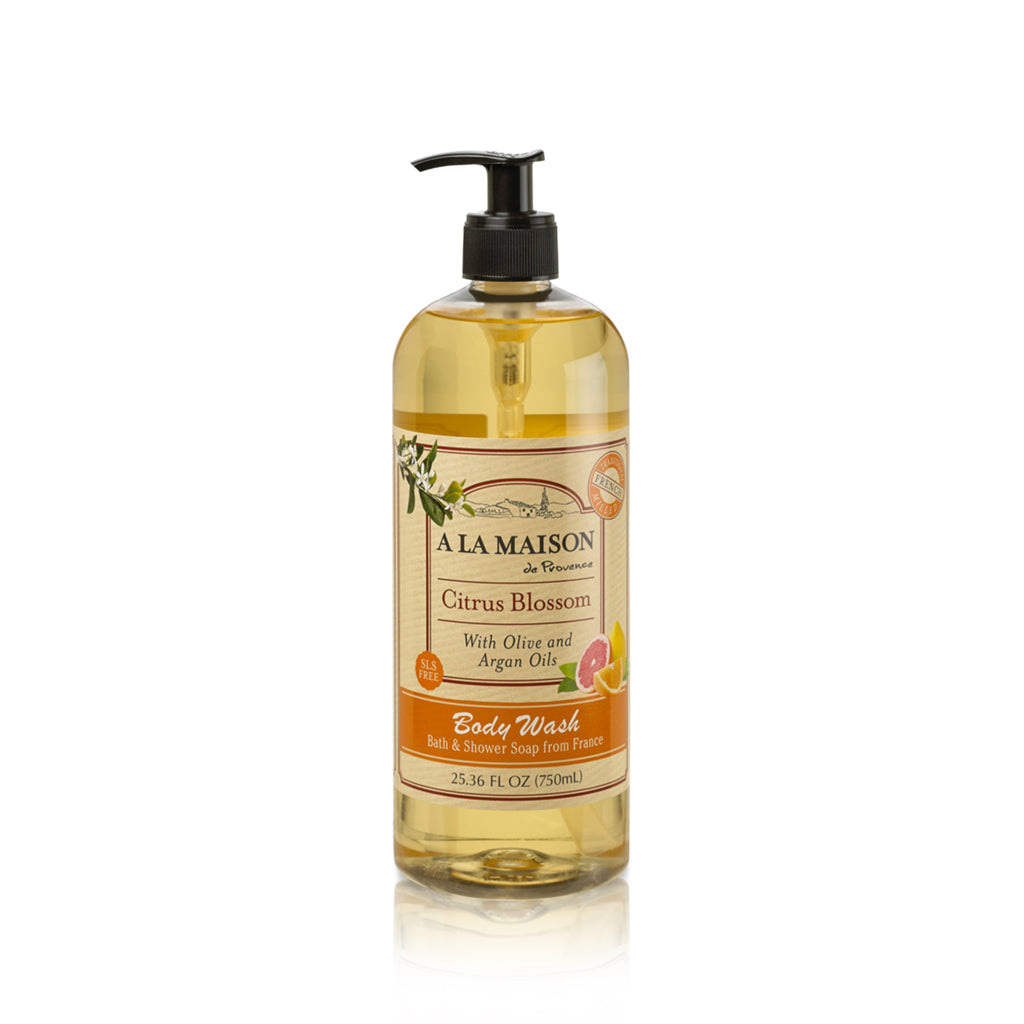 Citrus Blossom
Citrus Blossom
25.36 fl.oz
General Description:
Our Traditional Recipe dates back to 1828 in France when Marseille soap masters developed the famous French Milled process. A slow cooking and purifying process which transforms Vegetable Oils into glycerin rich, smooth, lathering soaps; softer to the skin. 
Scent Description: 
Citrus / Grapefruit / Green
Imagine the essence of a citrusy grapefruit zest… this bitter, tart acidity which brings aroma to Mediterranean Sunday mornings.
Ingredients: Filtered Water, Coconut Oil, Olive Oil, Vegetable Glycerin, Argan Oil, Tocopherol (Vitamin E), Fragrance Blend with Plant Extracts and/or Essential Oils. 
UPC: 817252013692