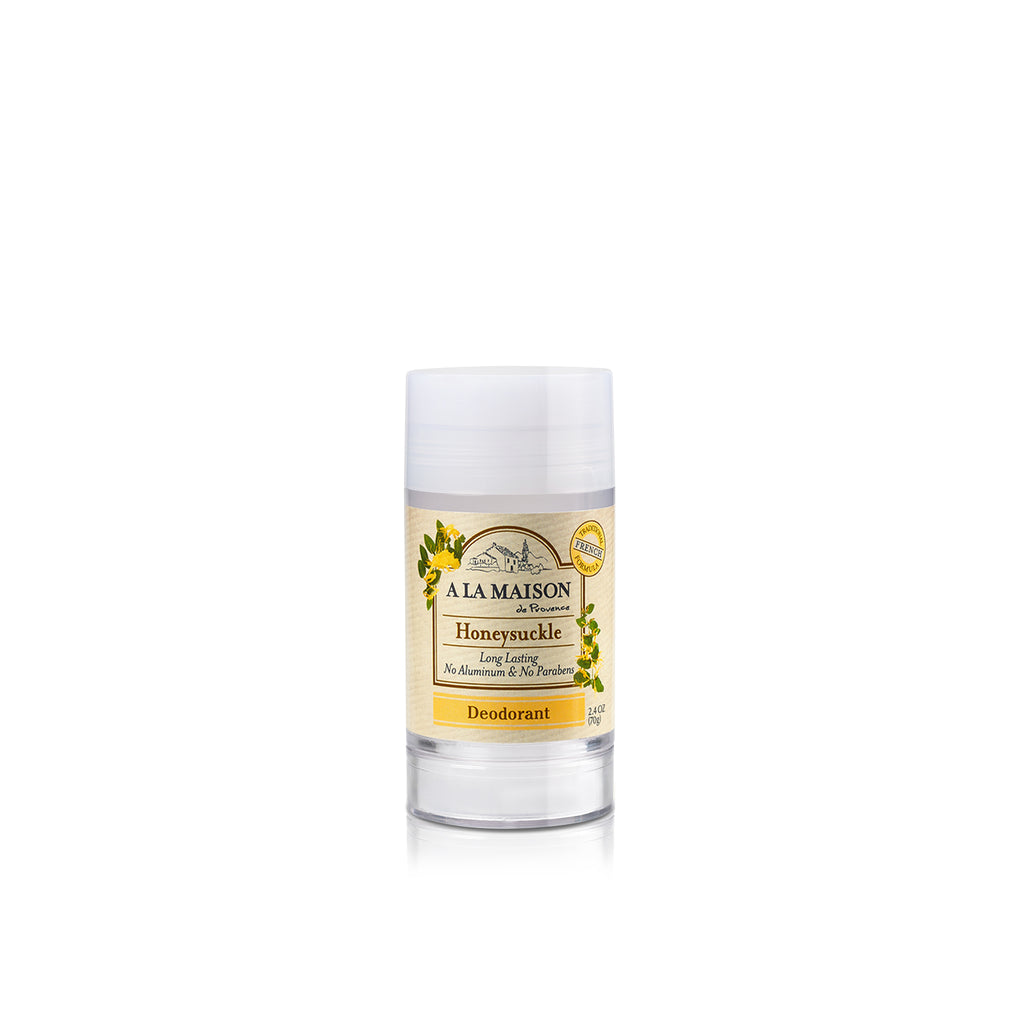 Honeysuckle
Honeysuckle
2.4 oz
General Description:
Enjoy the long-lasting freshness of our Traditional French Formula Aluminum-Free Deodorant. Our unique formula with plant extracts is designed to keep you dry while fighting odor-causing bacteria. Delicately crafted with no overbearing fragrances & with sensitive skin in mind, A LA MAISON Deodorants bring you the confidence you need day after day.
Scent Description: 
Green / Watery / Floral
Like a rain droplet gliding down a green leaf, pushed by a bee into a blossoming honeysuckle flower panicles; with a slight hint of white lilac.
Ingredients: Propylene Glycol, Water (Aqua), Glycerin, Sodium Stearate-OP 100, Zinc Ricinoleate, Steareth-100, Sodium Bicarbonate, Ethylhexylglycerin, Glyceryl Stearate, Polyglycerol-3, Fragrance Blend with Plant Extracts and/or Essential Oils, Silica (Cab-o-Sil M5), Aloe Vera Extract, Witch Hazel Extract, Grapefruit Extract, Rosemary Extract, Sage Extract, Thyme Extract, Green Tea Extract, Coriander Extract. 
UPC: 817252012190